RegistrationMART
RegistrationMART is a trusted online portal offering various legal services like registration of New Company (Start-up), Trademark Registration, Taxation Matters, Company Law Compliance etc. RegistrationMart brings to you next level of e-registration facility from your home without going anywhere. It's One Stop Registration Service and many more from your laptop, Desktop, Mobile and Tablet.
RegistrationMART is one stop business registration service. We want to keep you focused on growing your business and be your Legal partner.
We help start-ups grow legally at pocket friendly price and thereby increase the level of Good Governance in our Country.
Now a day, In India, the Government has taken green initiative and electronised the most of its Procedure like various Registration and Compliances thereof. So, looking at this move and initiative of the Government, we have also converted from our traditional Practice to Online Business.
---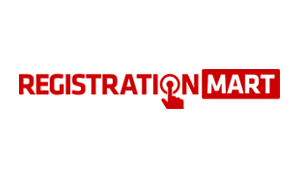 PROGRESS CARD
Established in: 1st April, 2017
First Website launch in : 2nd June, 2017
First Order Received in : 4th June, 2017
Achieved first 100 clients : August, 2017
Launch New Website : September, 2017
Till date 250+ Happy Customers and 5K+ Users at OneHop by December, 2018
TEAM
Co-founders: Sandip Solanki & Avani Solanki
Mentor : Krinal Mehta
Compliance Manager : Rajdip Dabhi
Intellectual Property Manager: Zakwan Shaikh
Relationship Manager: Shanta Ram