What is Valetise?
Valetise is the solution for your daily parking needs.
Valetise is On-Demand Valet Services that lets you access your personal valet with safe and secure parking facility anytime* anywhere*.

- Using our app, tell us where you're going and we'll send a valet to meet you and park your car.
Valetise solves the parking problems in the city as we understand the parking pain and you can access to your personal valet parking, so no matter wherever you are, just let us know and your personal valet will be waiting to receive you. So you enjoy important time and don't waste your time in finding the parking space.
Valetise is working on aggregator model, and is trying to create win-win situation for business owners and customers, valetise is giving parking facility to business owners who are not having adequate parking facilities.
Valetise serves at Shopping Malls, Hospitals, Commercial Complexes, Restaurants, Hotels, Educational Institutes, Airport, High-end Retail Outlets… and many more!
---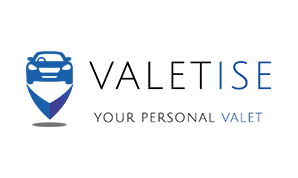 Milestones:
Tie up with C.G.Square Mall (C.G.Road)
Tie up Iscon Mega Mall (C.G.Road)
Tie up Shah Events for Navratri 2016.
TEAM
Co-Founders:
Shubham.S.Sharma
Manisha.A.Hingorani
Legal Advisor & Mentor:
Ashok Hingorani (B.O.D at Aarkay Food Products Pvt.Ltd)